These Hyundai Models Have the Lowest Cost to Own According to KBB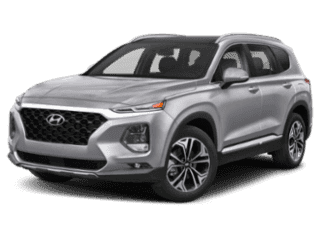 When it comes to driving a vehicle, you want to make sure your car, truck or SUV doesn't become a money pit. That why so many people like to drive a Hyundai. The automaker offers some of the most reliable and lowest cost to own vehicles available. Recently, Kelly Blue Book released a list of the most affordable vehicles to own over five years of ownership. It should be no surprise that Hyundai vehicles appeared multiple times on the list.
Kelly Blue Book (KBB) is known as the authority when it comes to vehicle values. Every year, KBB comes out with a list of the lowest Five Year Cost to Own vehicles. In order to compile this list, KBB uses a number of factors including depreciation, insurance, fuel economy, and interest rate.
Hyundai Venue
Appearing on the list is the Hyundai Venue. The Venue has the lowest cost to own in the subcompact SUV segment. The Venue is known for being the most affordable SUV in the Hyundai line-up. This list proves that the Venue is not only affordable to purchase but, it is also extremely affordable to own over a five year period.
Hyundai Santa Fe
Another winner from the KBB list is the popular Hyundai Santa Fe. The Santa Fe won the award for the lowest cost to own mid-size, two-row SUV. The Santa Fe is known for its amazing value in one of the most competitive automotive segments. According to KBB, the Santa Fe has now appeared on the list for the second year in a row. The publication points to the Santa Fe's incredible value-packed features and incredible reliability.
Hyundai Elantra
Finally, the Hyundai Elantra takes the award for best compact car. The Elantra is one of the most popular compact cars in America for its incredibly affordable price. According to KBB, the Elantra is also a great value because of the top fuel efficiency rating. Overall, the Elantra has one of the lowest overall five-year cost of ownership of any vehicle in any class.
If you are interested in test driving the Hyundai Venue, Santa Fe or Elantra, please visit Brandon Hyundai near Tampa. Here you can get a first-hand view of these award-winning vehicles.